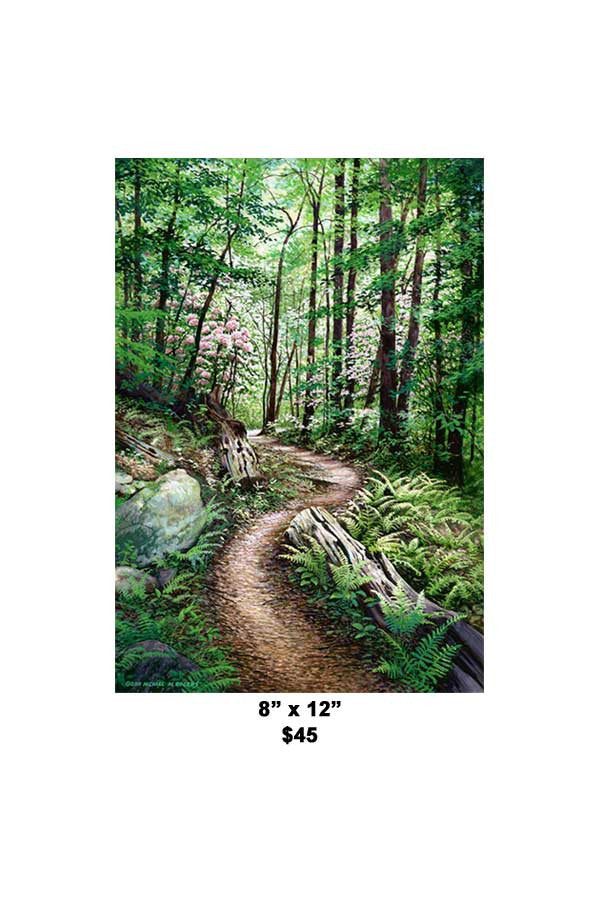 "Timber Ridge Trail" Paper or Canvas Fine Art Print
Total of 500 Signed & Numbered Printswhether on paper or canvas.
Printed on Archival Paper with Archival Inks.
Paper Prints should be framed under glass.
Canvas is printed with color border that mimics mat board.
Canvas Prints use Archival Inks & Double Coated
with Archival Satin Finish. Stretched on Bars.
Ready to Hang. No Frame Needed.
©Michael M. Rogers from an Original Watercolor